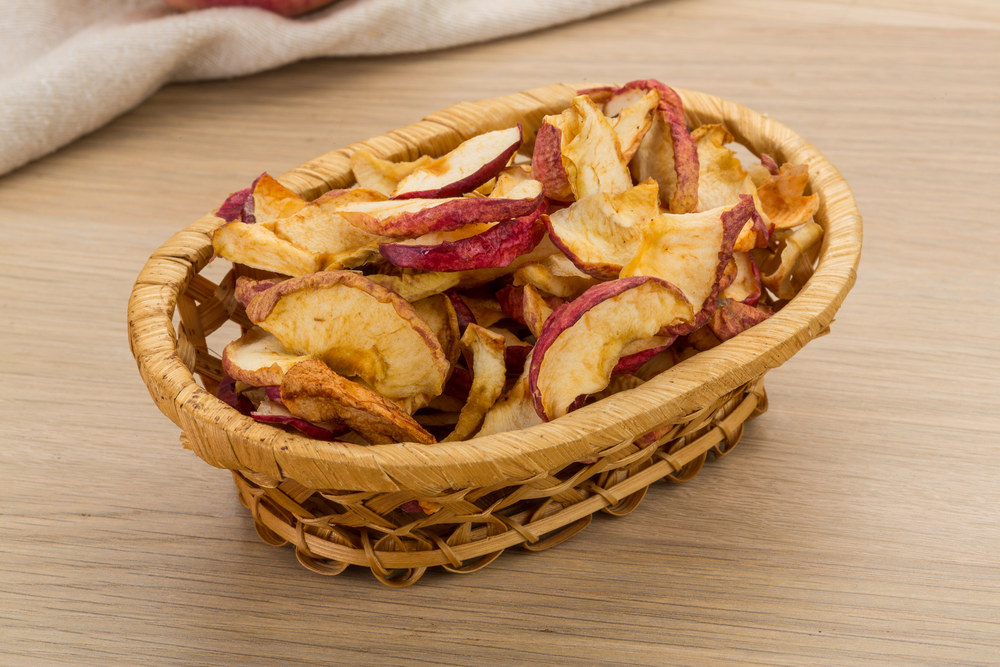 Air Fryer Cinnamon Apples: A Healthy and Flavorful Snack
Air Fryer Cinnamon Apples are a delightful and healthy snack that combines the natural sweetness of apples with warm cinnamon spice. They make for a tasty treat, whether enjoyed on their own or as a versatile ingredient in various dishes. In this article, we'll guide you through a simple recipe to create these delicious Air Fryer Cinnamon Apples.
Ingredients You'll Need
To make Air Fryer Cinnamon Apples, you'll need:
4 medium-sized apples (such as Granny Smith or Honeycrisp)
1 tablespoon of lemon juice (to prevent browning)
1 tablespoon of melted butter or coconut oil (optional)
2 teaspoons of ground cinnamon
1-2 tablespoons of granulated sugar or sweetener of your choice (adjust to taste)
Pinch of salt (optional)
Step-by-Step Instructions
1. Prepare the Apples
Start by washing and drying the apples. You can peel them if you prefer, but leaving the skin on adds extra fiber and nutrients.
Core the apples and slice them into even, thin wedges. Try to keep the slices uniform in size to ensure even cooking.
Place the apple slices in a large bowl and toss them with lemon juice to prevent browning. This step is optional but helps maintain the apples' vibrant color.
2. Season the Apples
In a separate bowl, combine the melted butter or coconut oil (if using), ground cinnamon, granulated sugar or sweetener, and a pinch of salt (if desired). Mix well to create a cinnamon seasoning mixture.
Pour the cinnamon seasoning mixture over the apple slices. Toss the apples until they are evenly coated with the mixture.
3. Preheat the Air Fryer
Preheat your air fryer to 375°F (190°C) for about 5 minutes. Preheating ensures even cooking and a slightly crispy exterior.
4. Air Fry the Cinnamon Apples
Once the air fryer is preheated, lightly grease the air fryer basket or tray with cooking spray to prevent sticking.
Arrange the seasoned apple slices in a single layer in the air fryer basket. Be sure not to overcrowd them, as this can affect the crispiness.
Air fry the cinnamon apples at 375°F (190°C) for 8-10 minutes, shaking the basket or flipping the apples halfway through, until they are tender and have a slight caramelized edge.
Keep a close eye on them towards the end of the cooking time to prevent overcooking. The exact cooking time may vary depending on your air fryer model and the thickness of the apple slices.
5. Serve and Enjoy
Once the cinnamon apples are done, remove them from the air fryer and let them cool for a minute or two.
Serve your Air Fryer Cinnamon Apples as a healthy snack, a topping for oatmeal or yogurt, or a side dish for breakfast, dessert, or any time you crave a sweet and satisfying treat.
Tips for Perfect Cinnamon Apples
Adjust the sweetness by adding more or less sugar or sweetener to suit your taste.
Experiment with different apple varieties to find your favorite. Some apples are naturally sweeter than others.
Feel free to customize the seasoning with a pinch of nutmeg or a drizzle of honey for added flavor.
These Air Fryer Cinnamon Apples are a simple and delicious way to enjoy a healthy snack or add a touch of sweetness to your meals. Their warm and comforting aroma makes them perfect for any season. Whether you savor them on their own or incorporate them into your favorite recipes, these cinnamon apples are sure to please your taste buds. Enjoy!