Crispy Air Fryer Cornflake Chicken: A Flavorful Delight
If you're in the mood for a mouthwatering, crispy chicken dish that's quick and easy to prepare, you're in for a treat! Our Air Fryer Cornflake Chicken recipe combines the goodness of tender chicken with the satisfying crunch of cornflakes, all without the need for deep frying. Get ready to savor the delectable flavors and enjoy a guilt-free indulgence.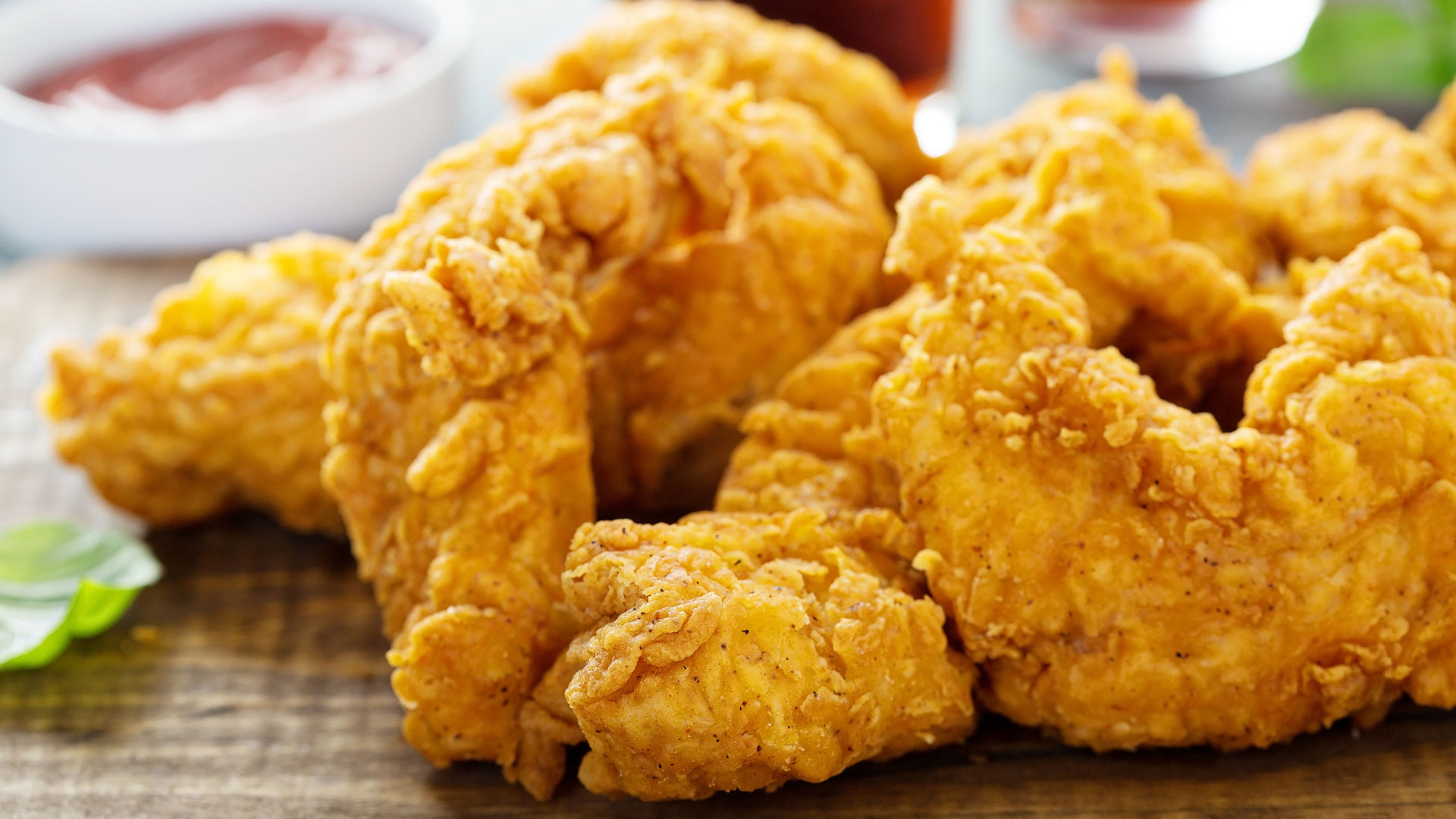 Ingredients:
4 boneless, skinless chicken breasts
2 cups cornflakes, crushed
1/2 cup all-purpose flour
2 teaspoons paprika
1 teaspoon garlic powder
1 teaspoon onion powder
1/2 teaspoon salt
1/2 teaspoon black pepper
2 large eggs, beaten
Cooking spray (for greasing)
Instructions:
1. Prepare the Chicken:
Start by preheating your air fryer to 375°F (190°C). This will ensure that it's nice and hot when you're ready to cook the chicken.
While the air fryer is preheating, prepare the chicken breasts by trimming any excess fat and patting them dry with paper towels. This will help the coating adhere better.
2. Set Up Your Coating Station:
In a shallow bowl, combine the crushed cornflakes, all-purpose flour, paprika, garlic powder, onion powder, salt, and black pepper. Mix these dry ingredients thoroughly to create your coating mixture.
In another shallow bowl, beat the two large eggs to create an egg wash.
3. Coat the Chicken:
Dip each chicken breast into the egg wash, making sure it's fully coated.
After dipping in the egg wash, place the chicken into the cornflake mixture. Press the mixture onto the chicken to ensure it's well coated. Flip and repeat for even coverage.
4. Air Fry the Chicken:
Lightly grease the air fryer basket with cooking spray to prevent sticking.
Place the coated chicken breasts in a single layer in the air fryer basket. Make sure they are not overcrowded to allow for proper air circulation.
Air fry the chicken at 375°F (190°C) for 20-25 minutes, flipping them halfway through. The exact cooking time may vary depending on the thickness of your chicken breasts, so check for doneness. The chicken should be golden brown and have an internal temperature of 165°F (74°C).
5. Serve and Enjoy:
Once the cornflake chicken is crispy and cooked through, remove it from the air fryer.
Serve your delicious Air Fryer Cornflake Chicken hot, with your favorite dipping sauce or alongside your preferred side dishes.
Final Thoughts
With this easy and flavorful recipe, you can enjoy the crispy goodness of cornflake-coated chicken without the mess and excess oil of deep frying. It's a perfect option for a quick weeknight dinner or a delicious snack. So, fire up your air fryer and treat yourself to the delightful taste and texture of Air Fryer Cornflake Chicken.