Air Fryer Peppers and Mushrooms: A Flavorful Side Dish
If you're in the mood for a delicious and healthy side dish that's quick to make, our Air Fryer Peppers and Mushrooms recipe is the perfect choice. This dish combines the natural sweetness of bell peppers with the earthy flavors of mushrooms, all with the convenience and speed of an air fryer. Get ready to elevate your meal with this simple and flavorful recipe.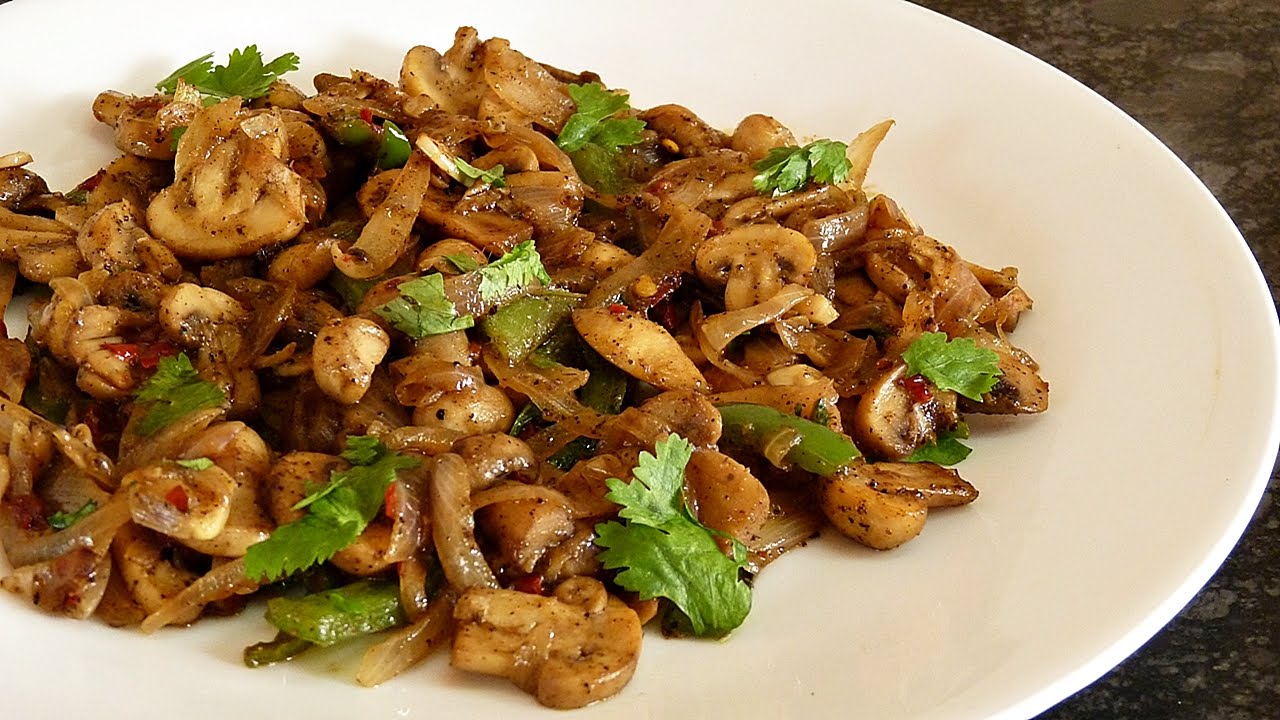 Ingredients:
2 bell peppers (red, yellow, or green), sliced into strips
8 ounces (about 2 cups) of mushrooms, sliced
2 tablespoons olive oil
2 cloves garlic, minced
1 teaspoon dried oregano
1/2 teaspoon paprika
Salt and black pepper to taste
Fresh parsley for garnish (optional)
Instructions:
1. Preheat the Air Fryer:
Begin by preheating your air fryer to 375°F (190°C). This will ensure that it's hot and ready when you're prepared to cook your peppers and mushrooms.
2. Prep the Vegetables:
Wash the bell peppers and mushrooms thoroughly. Remove the stems from the mushrooms and slice both the peppers and mushrooms into even-sized pieces.
In a bowl, combine the sliced bell peppers, sliced mushrooms, minced garlic, dried oregano, paprika, olive oil, salt, and black pepper. Toss everything together to ensure the vegetables are evenly coated with the seasoning.
3. Arrange in the Air Fryer Basket:
Lightly grease the air fryer basket or tray to prevent sticking.
Spread the seasoned peppers and mushrooms in a single layer in the air fryer basket. Avoid overcrowding to allow for proper air circulation.
4. Air Fry:
Air fry the peppers and mushrooms at 375°F (190°C) for approximately 10-12 minutes. Halfway through the cooking time, shake the basket or gently toss the vegetables to ensure even cooking.
Continue air frying until the vegetables are tender, slightly caramelized, and have developed a nice color.
5. Garnish and Serve:
Once done, transfer the air-fried peppers and mushrooms to a serving dish.
If desired, garnish with fresh parsley for a pop of color and freshness.
Your Air Fryer Peppers and Mushrooms are now ready to serve as a delightful and healthy side dish. This dish pairs wonderfully with a variety of main courses and can also be enjoyed as a topping for pasta or a pizza topping.
Final Thoughts
With this simple and flavorful recipe, you can enjoy the natural tastes and textures of bell peppers and mushrooms without the need for excessive oil or lengthy cooking times. It's a versatile side dish that's both tasty and nutritious. So, fire up your air fryer and savor the deliciousness of Air Fryer Peppers and Mushrooms with your next meal.