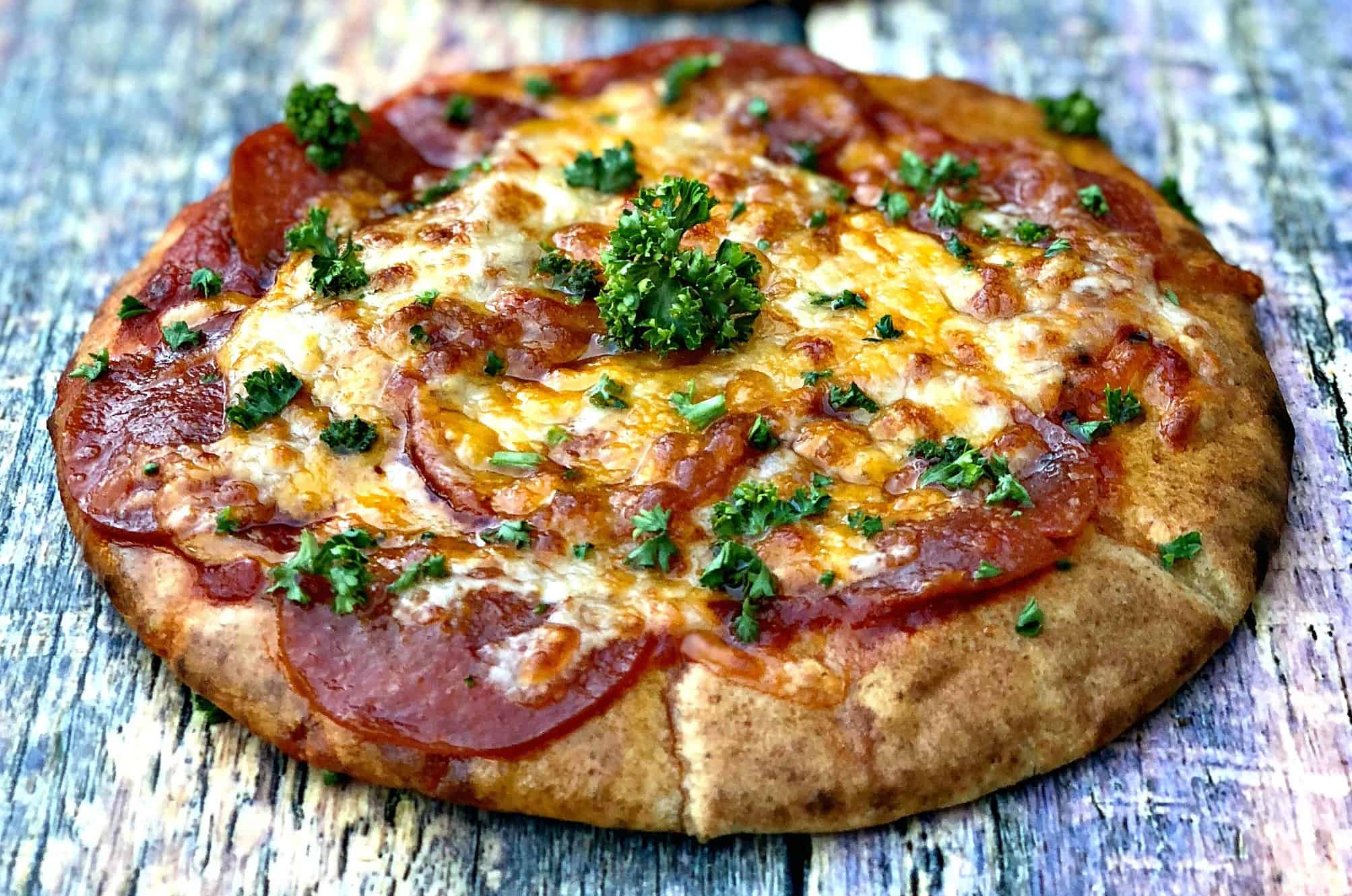 Easy Air Fryer Pizza: Quick and Delicious
Introduction
Air Fryer Pizza is the ultimate solution when you're craving a quick and delicious homemade pizza without the hassle of traditional baking. Using an air fryer allows you to achieve a perfectly crispy crust and bubbly cheese topping in a fraction of the time. Whether you're making personal-sized pizzas for yourself or a fun family dinner activity, this recipe is a winner. Let's get started on making this quick and mouthwatering delight!
Ingredients
Before we begin, let's gather the essential ingredients you'll need for Easy Air Fryer Pizza:
2 pre-made pizza crusts (store-bought or homemade)
1/2 cup pizza sauce
1 1/2 cups shredded mozzarella cheese
Your favorite pizza toppings (e.g., pepperoni, bell peppers, onions, mushrooms)
Olive oil (for brushing, optional)
Italian seasoning or dried oregano (for sprinkling, optional)
Red pepper flakes (for a spicy kick, optional)
Fresh basil leaves (for garnish, optional)
Instructions
1. Preheat Your Air Fryer
Preheat your air fryer to 375°F (190°C) for about 5 minutes. This ensures that it's hot and ready for cooking your pizza.
2. Prepare the Pizza Crusts
Place the pre-made pizza crusts on a clean surface. If desired, lightly brush the tops with olive oil for added flavor and a crispier crust.
3. Add Pizza Sauce
Spread an even layer of pizza sauce over each pizza crust, leaving a small border around the edges for the crust.
4. Top with Cheese and Toppings
Sprinkle a generous amount of shredded mozzarella cheese over the sauce.
Add your favorite pizza toppings, such as pepperoni, bell peppers, onions, and mushrooms.
If you like a bit of heat, sprinkle some red pepper flakes for a spicy kick.
5. Air Fry the Pizzas
Carefully place one of the prepared pizzas in the air fryer basket. Depending on the size of your air fryer, you may need to cook one at a time.
Air fry the pizza at 375°F (190°C) for 6-8 minutes or until the crust is crispy and the cheese is bubbly and golden brown. Keep a close eye on it to prevent burning.
If you have a larger air fryer and want to cook both pizzas at once, you can stack them on top of each other, with a piece of parchment paper or air fryer liner in between to prevent sticking.
6. Serve and Garnish
Once the Easy Air Fryer Pizza is done, carefully remove it from the air fryer and place it on a cutting board.
If desired, sprinkle Italian seasoning or dried oregano over the hot pizza for extra flavor.
Garnish with fresh basil leaves for a burst of freshness.
Slice and serve your delicious air fryer pizza immediately.
Conclusion
Easy Air Fryer Pizza is the perfect solution for a quick and satisfying pizza night at home. With a crispy crust, gooey cheese, and your favorite toppings, it's a surefire way to enjoy a delicious homemade pizza in no time. Whether you're sharing with family or indulging in a personal pizza, this recipe will become a go-to favorite. Enjoy every bite!