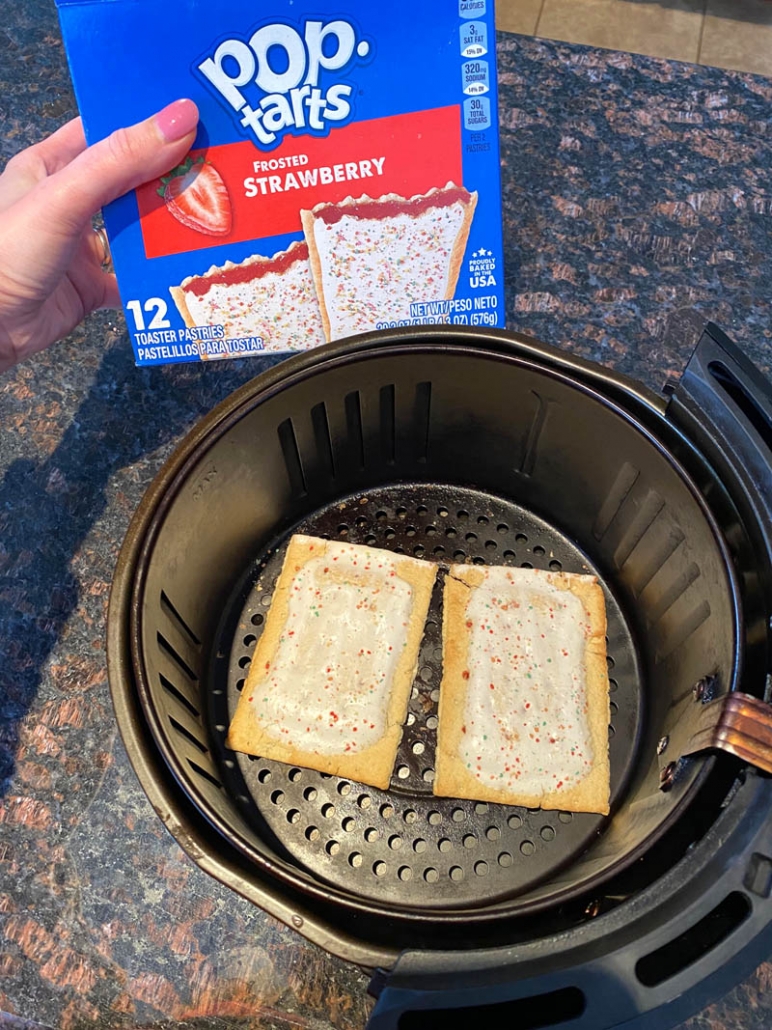 Ingredients
2

 

toaster pastries

 

Pop tarts

US Customary – Metric
Instructions
Preheat your air fryer to 400°F for at least 3 minutes, or according to the manufacturers instructions.

Add the pop tarts in a single layer. You can cook as many as you can fit in a single layer, evenly spaced in your air fryer. This is typically 2-3 for a basket style, and 4-6 for a tray style air fryer.

Cook your pop tarts for 2-3 minutes, or until lightly browned around the edges.

Check on your pop tarts around the 2 minute mark, and remove as soon as they have browned lightly and feel very warm in the center.

Remove from the air fryer and serve immediately.

Repeat in batches, if desired or cooking for a crowd.