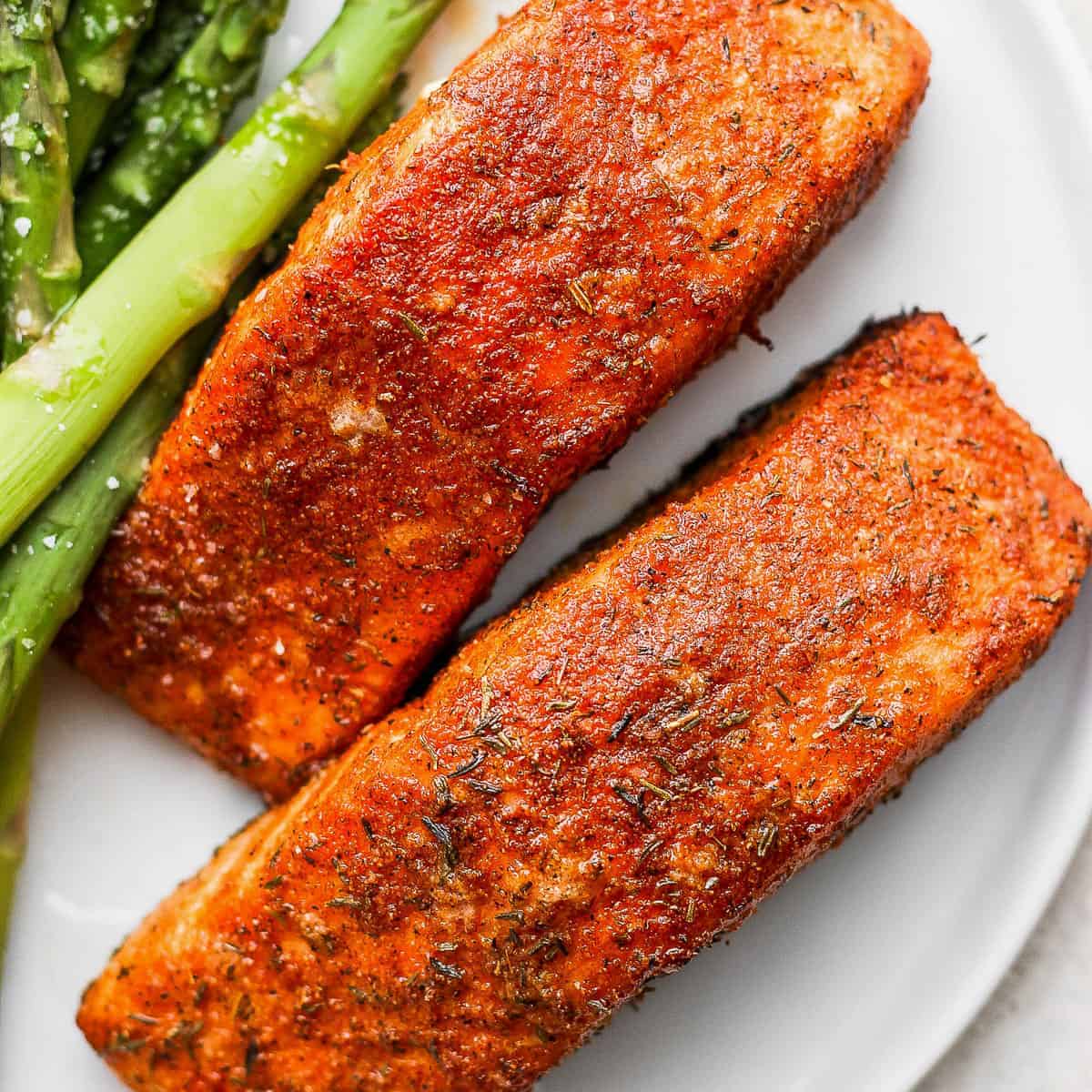 Air Fryer Salmon Recipes: Quick, Healthy, and Flavorful
Introduction
Salmon is a nutritional powerhouse and a favorite among seafood lovers. If you're looking for a quick, healthy, and flavorful way to prepare this delicious fish, then you're in for a treat. In this article, we'll explore "Air Fryer Salmon Recipes" that will elevate your culinary game. Whether you're a busy professional or a home chef seeking an easy yet delectable meal, these recipes have you covered.
The Marvel of Air Frying Salmon
Air frying salmon is a game-changer. It locks in the fish's natural juices, resulting in a moist, flaky interior with a crispy, golden-brown exterior. Plus, it's a speedy cooking method, perfect for busy weeknight dinners.
Ingredients and Preparation
Before we dive into the recipes, let's gather the essential ingredients and prep the salmon.
Ingredients:
Fresh salmon fillets (skin-on or skinless, depending on your preference).
Olive oil or your choice of cooking oil.
Seasonings (options include lemon pepper, garlic powder, paprika, or dill).
Lemon wedges (for garnish).
Preparation:
Begin by preheating your air fryer to around 375°F (190°C) for a few minutes. Preheating ensures even cooking.
While the air fryer is preheating, rub the salmon fillets with a drizzle of olive oil and your chosen seasonings. This step enhances the flavor and helps the salmon achieve a beautiful crispness.
Air Fryer Salmon Recipes
1. Crispy Skin-On Salmon
If you enjoy the crispy texture of salmon skin, this recipe is for you. Place the seasoned salmon fillets skin-side down in the air fryer basket. Air fry for 10-12 minutes until the skin is crispy and the salmon is cooked through.
2. Lemon Herb Salmon
For a burst of freshness, top your seasoned salmon fillets with lemon slices and fresh herbs like dill or parsley. Air fry for 10-12 minutes until the salmon flakes easily with a fork.
3. Blackened Salmon
Create a flavorful blackened seasoning mix using spices like paprika, garlic powder, cayenne pepper, and thyme. Coat your salmon fillets generously and air fry for 10-12 minutes. The result is a zesty and aromatic dish.
Air Frying Techniques
1. Preheating Precision
Ensure your air fryer is adequately preheated before placing the salmon inside. This step is crucial for achieving a crispy exterior.
2. Cooking Time
Air fry the salmon fillets for approximately 10-12 minutes, depending on the thickness of the fillets. Check for doneness by using a fork to gently flake the fish; it should easily separate into flakes.
3. Avoid Overcrowding
To allow proper air circulation and ensure even cooking, avoid overcrowding the air fryer basket. Cook salmon fillets in a single layer or in batches if needed.
Serving Suggestions
1. Side Dishes
Pair your air-fried salmon with a variety of side dishes, such as steamed vegetables, quinoa, or a fresh garden salad.
2. Sauces
Enhance your salmon's flavor with a drizzle of homemade lemon butter sauce, garlic aioli, or a dill yogurt sauce.
3. Garnishes
Add visual appeal by garnishing your salmon with fresh herbs, lemon zest, or a sprinkle of flaky sea salt before serving.
Conclusion
In conclusion, "Air Fryer Salmon Recipes" offer a convenient and delicious way to enjoy this nutrient-rich fish. Whether you prefer it crispy, herb-infused, or with a zesty kick, the air fryer is your ticket to quick and healthy salmon perfection.