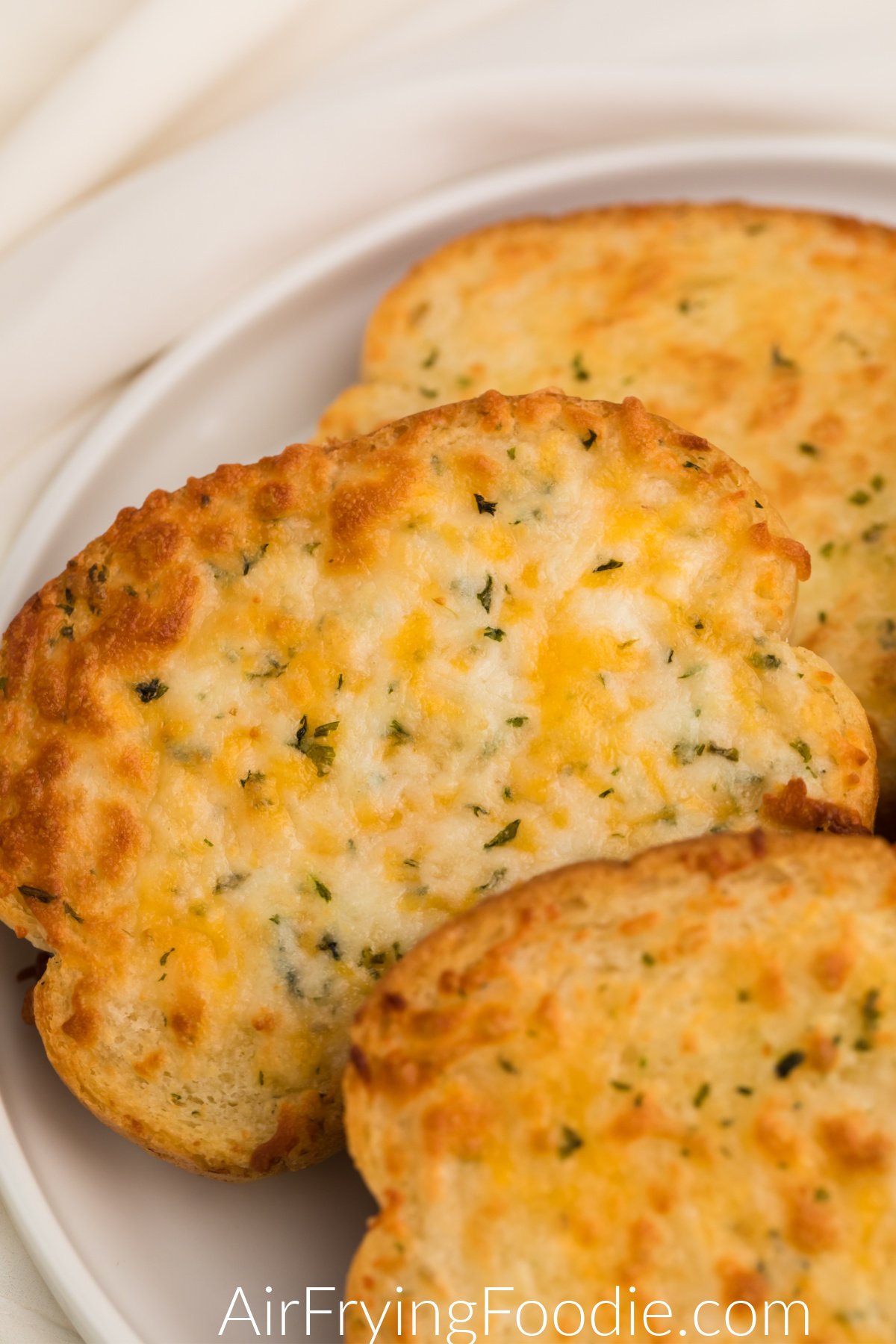 Air Fryer Texas Toast: Buttery and Crispy Perfection
Introduction
Air Fryer Texas Toast is a simple yet satisfying side dish or snack that's all about buttery, garlicky, and crispy goodness. This recipe transforms store-bought Texas toast into a delightful treat that pairs perfectly with soups, salads, or as a crunchy base for your favorite appetizers. Using the air fryer ensures that you'll achieve that perfect golden-brown exterior with a soft, fluffy interior. Let's dive into making this irresistible treat.
Ingredients
Before we begin, let's gather the essential ingredients you'll need for Air Fryer Texas Toast:
4 slices of frozen Texas toast (or as many as you need)
2 tablespoons melted butter
1 teaspoon garlic powder
1/2 teaspoon dried parsley flakes (optional)
Cooking spray (for the air fryer basket)
Instructions
1. Preheat Your Air Fryer
Preheat your air fryer to 375°F (190°C) for about 3-4 minutes. Preheating ensures even cooking and a crispy finish.
2. Prepare the Garlic Butter Mixture
In a small bowl, combine the melted butter and garlic powder. Stir well to create a flavorful garlic butter mixture. If you like, you can also add dried parsley flakes for an extra touch of color and flavor.
3. Arrange the Texas Toast
Lightly coat the air fryer basket with cooking spray to prevent sticking.
Place the frozen Texas toast slices in a single layer in the air fryer basket. Depending on the size of your air fryer, you may need to cook them in batches.
4. Air Fry the Texas Toast
Using a pastry brush or a spoon, generously brush the tops of the Texas toast slices with the garlic butter mixture. Ensure that the butter mixture reaches the edges of the bread for even flavor.
Air fry the Texas toast at 375°F (190°C) for 4-5 minutes. This time can vary depending on your air fryer, so keep an eye on the toast as it cooks.
After the first side is crispy and golden brown, carefully flip the toast slices with tongs or a spatula.
Brush the other side of the toast with more of the garlic butter mixture.
Continue air frying for an additional 3-4 minutes, or until the Texas toast is evenly toasted, buttery, and crispy.
Keep a close eye on the toast in the final minutes to avoid overcooking.
5. Serve and Enjoy
Once the Air Fryer Texas Toast is cooked to perfection, carefully remove it from the air fryer basket.
Serve the hot and crispy Texas toast slices as a side dish, a snack, or a base for appetizers.
You can enjoy them plain or with your favorite dips, such as marinara sauce or ranch dressing.
Conclusion
Air Fryer Texas Toast is a quick and easy treat that's perfect for satisfying your cravings for buttery, garlicky, and crispy bread. With the convenience of the air fryer, you can have this delicious side dish ready in no time.
So, preheat your air fryer, brush on that garlic butter, and get ready to savor a batch of Air Fryer Texas Toast. Whether it's a cozy meal at home or a party appetizer, it's sure to be a hit. Enjoy the crispy and buttery perfection!