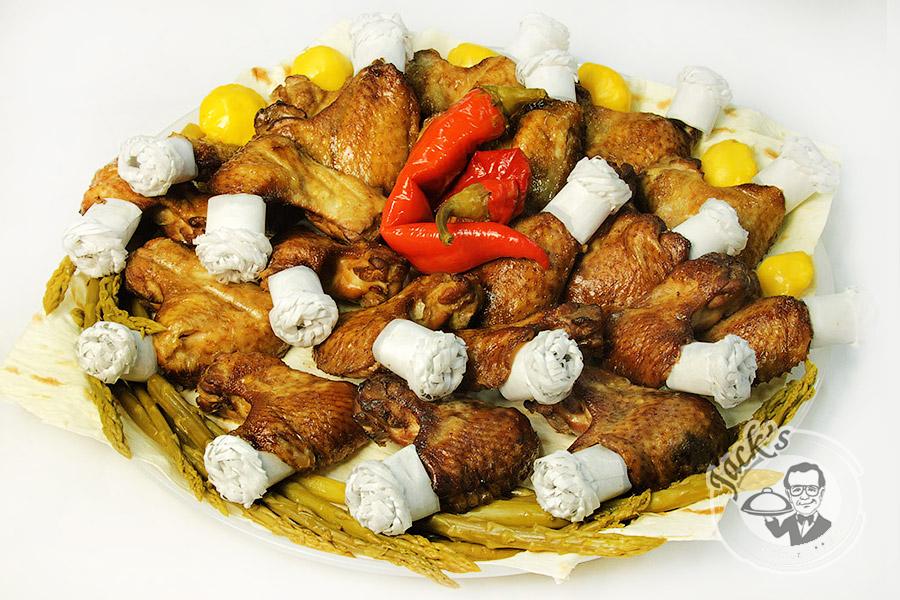 Air Fryer Chicken Taquitos: Crunchy, Flavorful, and Easy
Introduction
Chicken taquitos are a delicious and satisfying snack or appetizer that's loved by people of all ages. With the help of an air fryer, you can achieve that irresistible crunch without deep frying. These Air Fryer Chicken Taquitos are filled with tender, seasoned chicken and cheese, making them a perfect party treat or a quick meal option. In this recipe, we'll show you how to make these flavorful taquitos with ease.
Ingredients
Before we dive into the recipe, let's gather the essential ingredients you'll need for Air Fryer Chicken Taquitos:
2 cups cooked chicken, shredded (you can use rotisserie chicken)
1 cup shredded cheddar cheese (or your preferred cheese)
1/2 cup sour cream
1/4 cup salsa
1/2 teaspoon chili powder
1/2 teaspoon cumin
1/2 teaspoon garlic powder
Salt and black pepper to taste
12 small flour tortillas (6 inches in diameter)
Cooking spray (for the air fryer)
Instructions
1. Prepare the Filling
In a mixing bowl, combine the shredded cooked chicken, shredded cheddar cheese, sour cream, salsa, chili powder, cumin, garlic powder, salt, and black pepper. Mix until all the ingredients are well combined.
2. Assemble the Taquitos
Warm the flour tortillas briefly in the microwave for about 15-20 seconds to make them pliable.
Place a spoonful of the chicken and cheese mixture onto the center of each tortilla.
Roll up each tortilla tightly, ensuring that the filling is well enclosed.
Place the rolled taquitos seam side down on a plate or tray.
3. Preheat Your Air Fryer
Preheat your air fryer to 375°F (190°C) for about 5 minutes. Preheating ensures even cooking and a crispy exterior.
4. Air Fry the Taquitos
Lightly grease the air fryer basket with cooking spray to prevent sticking.
Place the rolled taquitos in a single layer in the air fryer basket, making sure they are not touching and have some space between them for proper air circulation.
Air fry the taquitos for 8-10 minutes, or until they are golden brown and crispy. You may need to cook them in batches, depending on the size of your air fryer.
5. Serve and Enjoy
Remove the Air Fryer Chicken Taquitos from the air fryer and let them cool for a minute or two.
Serve your crunchy and flavorful taquitos immediately. They are perfect for dipping in salsa, guacamole, or sour cream.
6. Optional: Keep Warm in the Oven
If you're making multiple batches and want to keep the taquitos warm, you can place them on a baking sheet in a preheated oven at 200°F (93°C) while you finish cooking the remaining batches.
Conclusion
Air Fryer Chicken Taquitos are a crowd-pleasing snack or appetizer that's quick and easy to make. With the convenience of the air fryer, you can enjoy crispy taquitos without the need for deep frying. Whether it's game day, a family gathering, or a simple weeknight snack, these taquitos are sure to be a hit.
So, preheat your air fryer, roll up those taquitos, and get ready to savor a crunchy and flavorful treat. Happy cooking!