If you are looking for general air fryer cooking times, you are in the right place.
We have created a downloadable air fryer cheat sheet to help you!
This air fryer cooking chart will help you with your cooking.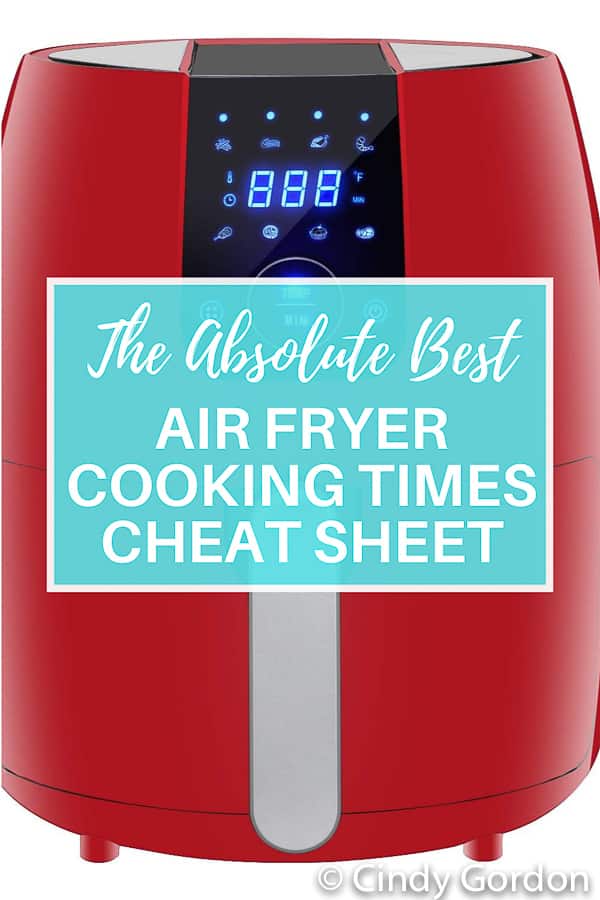 AIR FRYER COOKING TIMES
This is the absolute best air fryer conversion chart for Air Fryer Cooking Times.
We give temperature and times for all types of food!
We even included a section for frozen foods!
This is a complete list for air fried cooking needs!
Whether you are using an air fryer oven or an air fryer unit with a basket, this cheat sheet will give you a great point to start with.
Each unit runs a bit different.
Use our Air Fryer Cheat Sheet as a spot to begin with your cooking!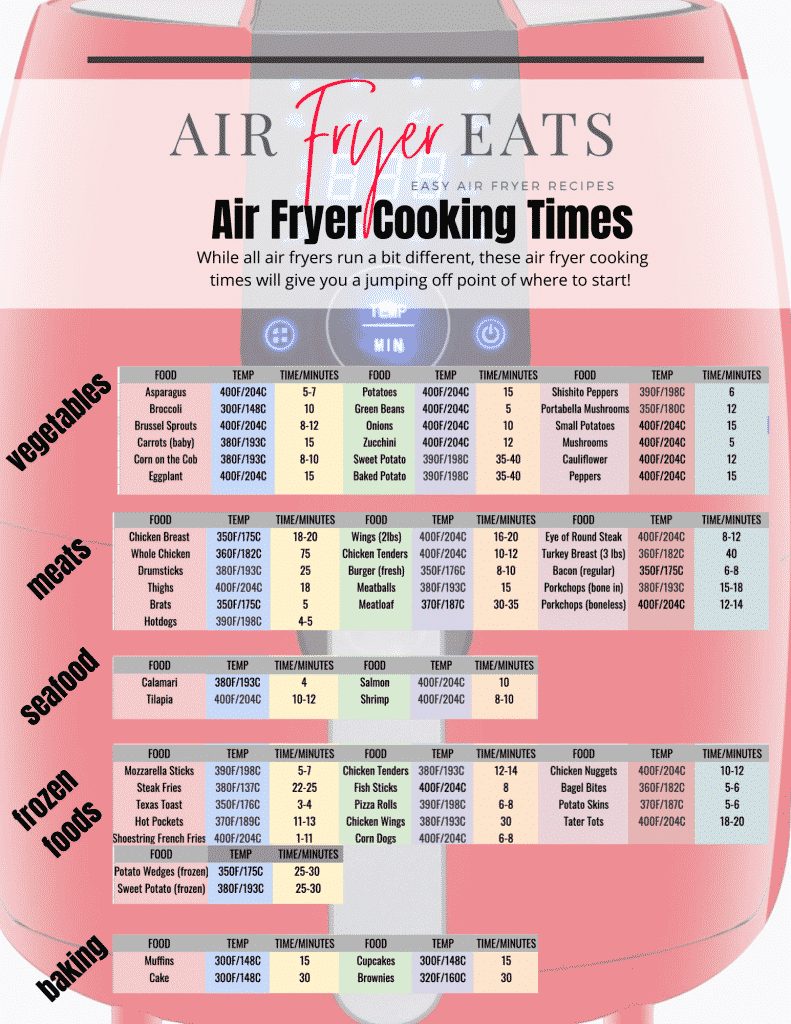 Once you've downloaded your air fryer cheat sheet, you can easily get started on frying up some delicious air fryer recipes!
When looking at the sheet, all times and temperatures assume that the food is flipped over mid way through the cooking time or the basket is shaken to mix up ingredients once or twice.
Ready to move beyond basic air fryer cooking times?
If you are new to air frying, we invite you to check out our Tips and Tricks for air fryers!
We also have a post that is geared towards cleaning your air fryer unit!
Head on over and learn how to clean your air fryer.
There are some common pitfalls you might encounter when starting out. Check out the most Common Air Fryer Mistakes to make sure you start off on the right foot!
If you a looking for oven to air fryer conversion, we've created an air fryer calculator that will do just that.
While this chart is handy, our air fryer calculator let's you enter conventional oven times and temps that recipes call for, then converts it into the estimated time you'd use with your air fryer.